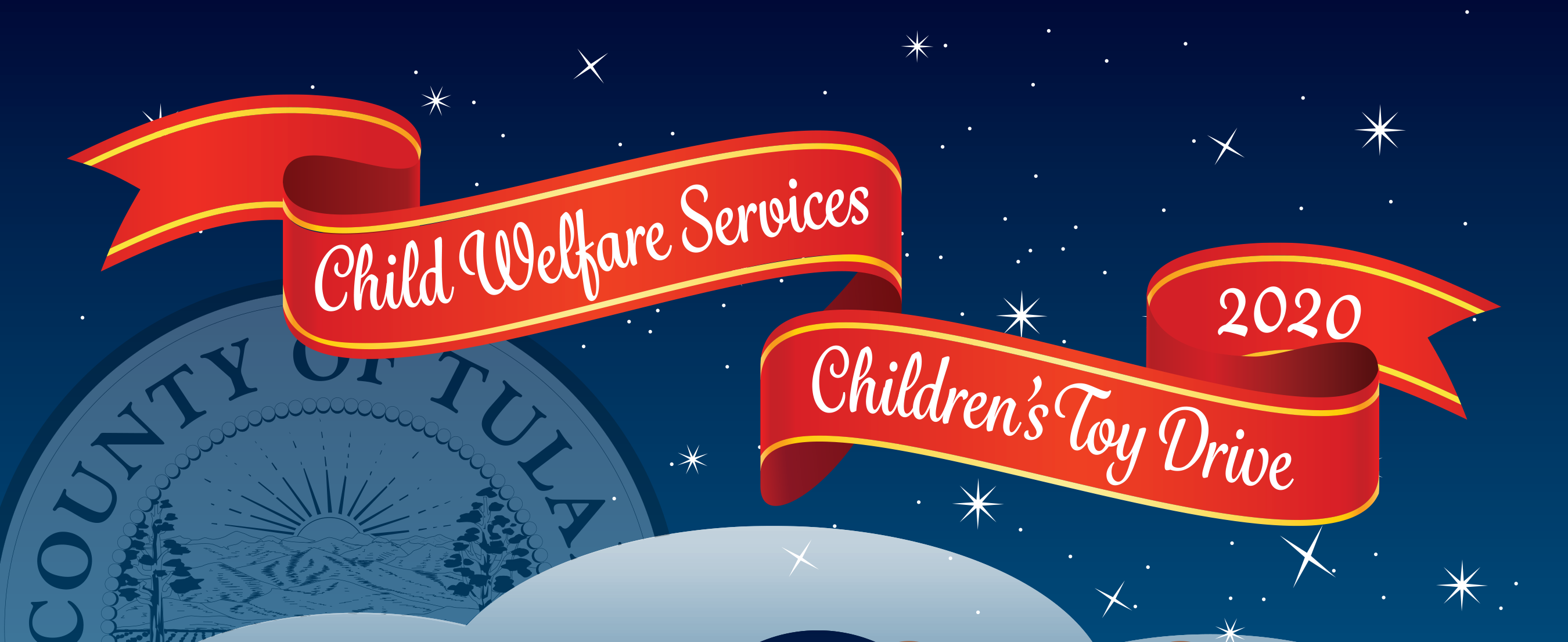 Child Welfare Services (CWS) 2020 Children's Toy Drive
Collecting Toys from Monday, October 5th through Thursday, December 3rd
Step 1: Click Pick a gift to choose the age and gender of the child for whom you would like to buy a gift.
Step 2: Print out the gift with the child's information. Attach the gift to the new unwrapped gift(s) you purchase. (If you would like to purchase a gift for more than one child, you may do so, just repeat Steps 1 & 2!)
Step 3: Drop off the new, unwrapped gift(s) at any one of the specified locations. Each specified location will have a collection box to place the unwrapped toy(s) into.
Toy Drop-Off Locations:
| Organization | Address | City |
| --- | --- | --- |
For questions regarding the Toy Drive, please contact Kaitlin Lopez at (559) 624-7484.